Upcoming Event: Digital Document Security Conference, Berlin [13-15 May, 2019]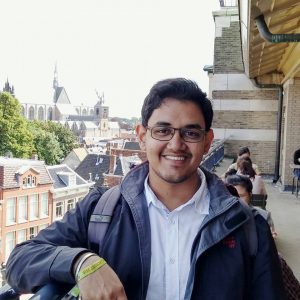 ---
Ketan Modh, ESR10, shall be attending the Digital Document Security Conference in Berlin next week. Please see below for complete details:
Date: 13-15 May, 2019
Location: Berlin, Germany
Conference Name: Digital Document Security Conference
Summary (from the website): The Digital Document Security Conference (DDS) is a response to the introduction of digital systems in to the secured document field – from the use of smartphones to authenticate physical documents or act as carriers for ID documents, to the deployment of artificial intelligence, big data, and blockchain for security document applications. DDS will also explore the harnessing of next-generation technology to develop new security features and processes that combine the best of physical and digital.
Website: Reconnaissance DDS Conference Home Page
---
Hope to see you there!
If you have questions or would like further information, please contact Ketan (@ketansmodh on Twitter) at the following email address: ketan.modh@um.edu.mt