ESSENTIALs of Security Conference (14-15th November 2019, The Hague) – Final Programme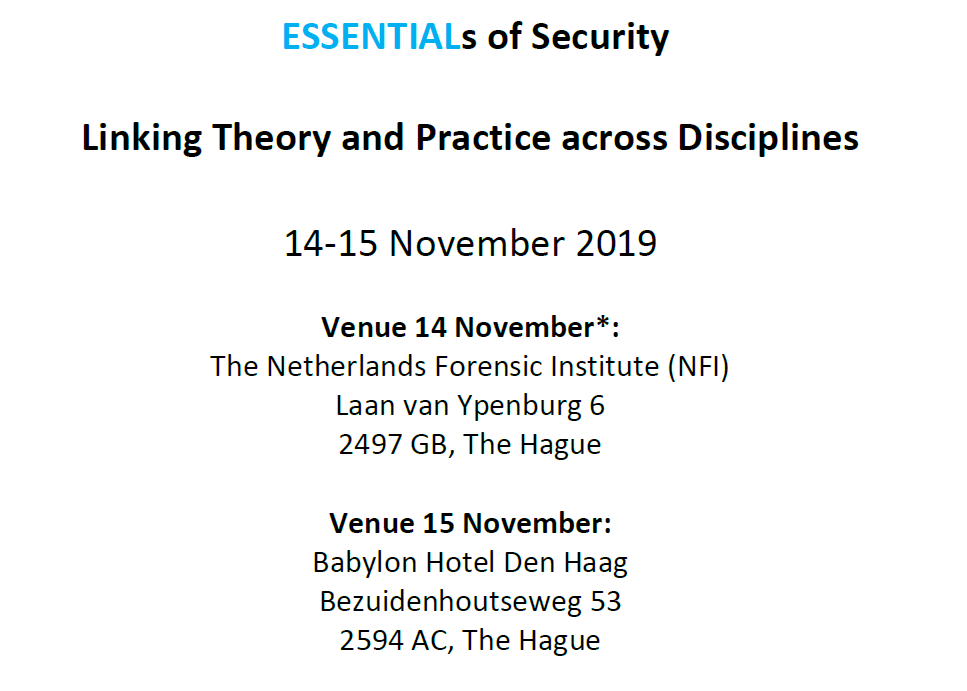 We are pleased to announce the ESSENTIALs of Security Conference, taking place on the 14-15th November 2019, in The Hague, The Netherlands.
The event will consist of each member of the ESSENTIAL team presenting their research, followed by an expert panel discussion on each topic.
Each of the panels shall be followed by a networking event.
Following our prior "Save the Date" announcement, we are delighted to now be able to provide more details about the event, including an initial programme (subject to change).
A copy of the current programme can be downloaded here: ESSENTIAL Conference Programme (Final).
*If attending on the 14th November, please be aware that a valid piece of ID (either passport or ID card) will be required for entrance to the venue.
If you are interested in attending, or would like to know more about the event, please do not hesitate to contact Bettina Zijlstra.